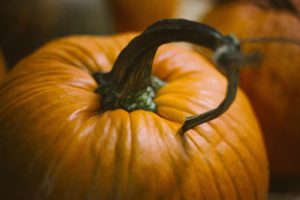 *photo by Jocelyn Maloney / Unsplash
AUTUMN GLORY
Autumn, fall, Fall Equinox, Mabon. I LOVE THE FALL SEASON! It is by far, my favorite time of the year. We have blue skies with crisp and cool air. The leaves are vibrant shades of oranges, reds and yellows- all mixed with greens and brown. The colors weave a tapestry of a sweater I would love to own! The pies baking in the oven! Do not get me started on the smells of autumn! Cinnamon, clover, hot apple cider… I`m now in need of a slice of pie! So, what do you love about autumn? What does it mean for you? It really gives me a nostalgic feeling, too. Something in the air makes me feel all warm and fuzzy inside- like I am wrapped up in a cloud. AND IT`S THE START OF "SWEATA WEATHA" Hahahah! For you S & L fans out there. Sweaters, boots, wraps and scarves.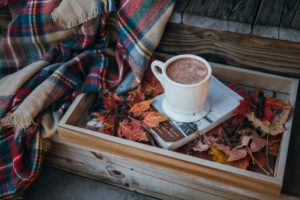 *photo by Alisa Anton/ Unsplash
All Hallows` Eve, Dia De Los Muertos, Mabon. It is a time for incredible celebrations with "an attitude of gratitude" and acknowledgment for our sweet Mother Earth and harvest time. It`s a time of celebrating and giving thanks for all our Blessings, those we love and the abundance of good things around us. A time of gathering together with friends and family and eating our faces off, until we pop buttons and just want to nap! But I digress…. Do you have traditions during the fall? I have so many things and rituals and moments I look forward to. I AM A HUGE ALL HALLOWS` EVE CELEBRATOR! For some of you, Halloween is a name you may prefer. Either way, I love to have a party with amazing music and food. I love dressing up pretty and paying attention to lots of fun details that I add to our home. Fall decorations and pumpkins. We always try and do a different Jack-o-lanterns and take pics of them every year. I do love getting together with my Dad`s huge side of the family where we eat and laugh- we really get to catch up with each other about all the Life happenings of the past year. Then, I cherish another Thanksgiving with my mom`s side of the family. Just a few of us- so Heartfelt and full of joy.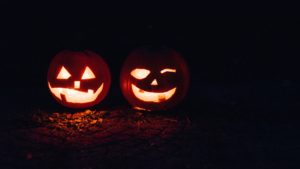 *photo by Beth teutschmann
So now, Do Tell…. Share your Autumn Good Stuff! I`m looking forward to hearing all about it.
Love, Erika
http://realerikaeleniakblog.com/wp-content/uploads/2017/09/BLOG-AUTUMN-sandis-helvigs-158774.jpg
4608
3072
eenow
http://realerikaeleniakblog.com/wp-content/uploads/2017/03/EE.png
eenow
2017-09-19 19:20:34
2017-09-19 19:20:34
Ah, Autumn...